SIEGE 2019 is now over and quite the busy time it was. For those who have missed before, SIEGE stands for Southern Interactive Entertainment & Gaming Expo. It is a collection of video game industry professionals providing panels to share their experience to the up and coming generation while also allowing the local talent to showcase what they were working on with the help of Indie Cluster. For those who had not heard, SIEGE was nearly cancelled this year due to construction at the normal location, but KSU was able to offer as a location to host SIEGE.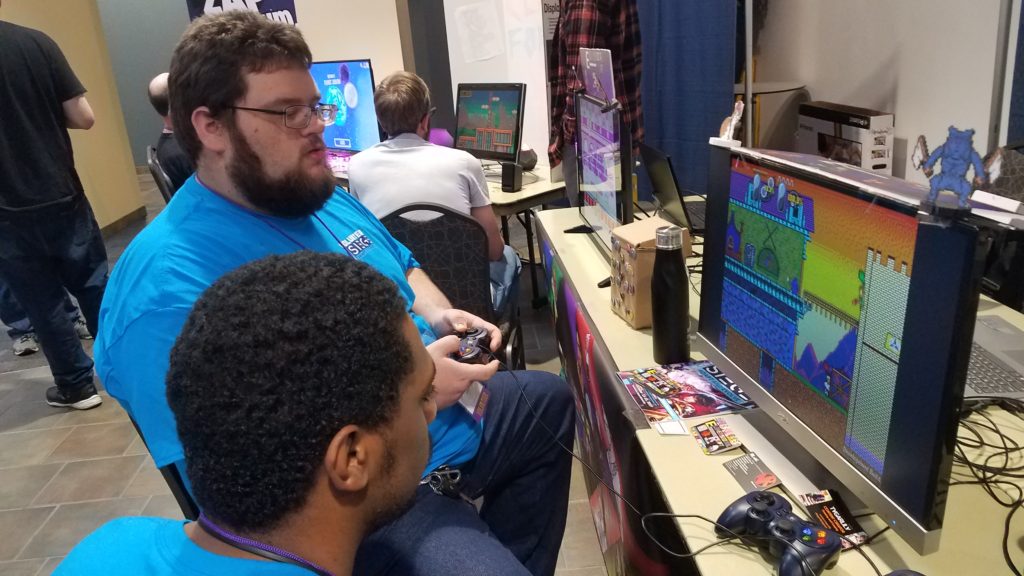 Elemensional Rift was showing once again and wanted to focus towards finessing the current cast of characters. In addition, there was a new stage introduced called Nekuen's Caravan. The battle on the new stage occurs on top of moving horse-drawn vardos. Reception for the stage has gone exceptionally well and was quite enjoyed. More to look forward as a few more wrinkles get ironed out for the stage.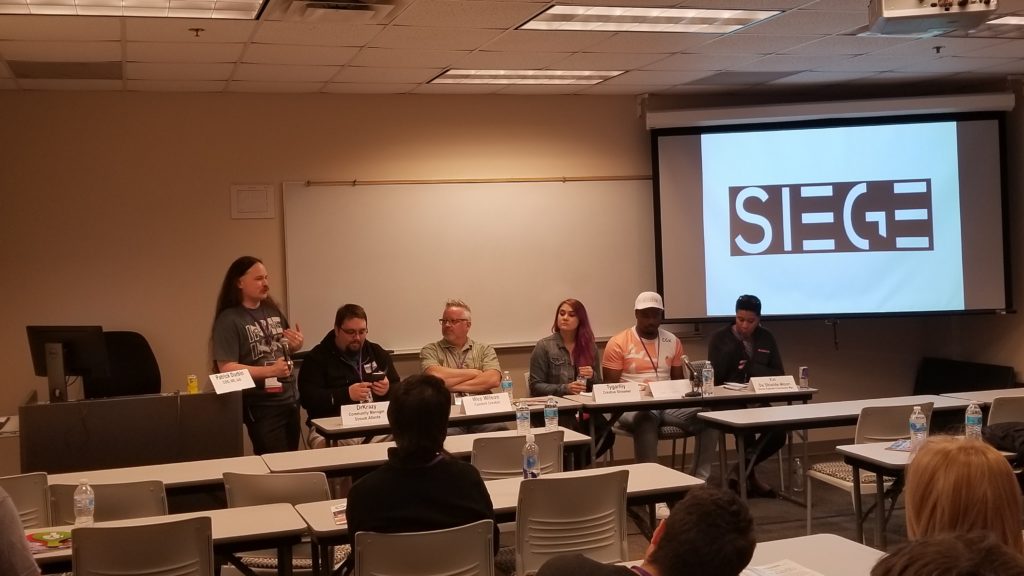 In addition, NinRac hosted a panel about helping developers reach out to influencers more successfully. Amongst the guest co-panelists included: the new Stream Atlanta community manager, DrKrazy , Wes Wilson, TygarLily, Levoski, and Kat De Shields. They shared experiences, preferences, advice and stories of being contacted that were quite interesting for better or worse. Overall, the panel was well receive with great advice given for future developers to make the connection process for both developers and influencers.
Up next for NR, utd. is DreamHack: Atlanta and it is just around the corner. Less than a month to go so it is rapidly approaching. If you are interested, you better act fast as time is counting down quickly. The next month has a lot going on so don't forget about it as it will approach quickly.