It has been quite awhile since the last time Elemensional Rift was on display at Momo Con, but it was time for a big return. With 3 years since the previous display at Momo Con, there was a lot of new content to show off for the crowd. With new fighters, new battle modes, new items, the survival challenge, revamping of character art, a complete reworking of character interactions, and the brand new boss rush mode, there was plenty of new content to display for the crowd.
The reception on the gameplay went over extremely well. A lot of credit from that has to go to all of the feedback from doing the local tournaments at Contenders eSports. Players felt such a strong and healthy balance and welcomed the new Zanipher quite eagerly.
Even in all of the chaos and excitement during the convention, people still showed up for the Elemensional Rift tournament. Each and every match was intense and nail biting for all. It was quite rare to see every round come down to a key hit on the last stock. After a grueling battle, one champion rose to the very top and it was Stream Atlanta's own DrKrazy.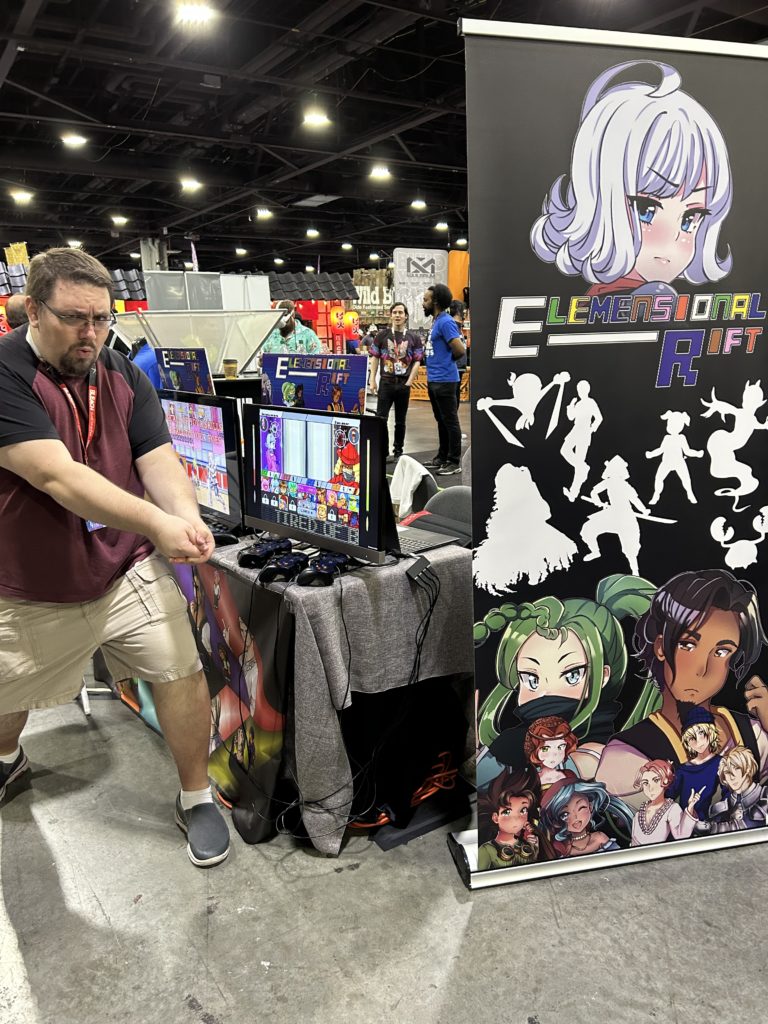 The fun did not end there, either. During the tournament, we had JTAIGA, the first of the Contenders eSports Elemensional Rift champions, show up and we were able to give an extra special exhibition match of Momo Con champion vs. Contenders eSports champion. It was an surprisingly close match that came down to a matter of the timing of a single hit to determine the winning blow. In the end, JTAIGA defended his honor and won by a hair!