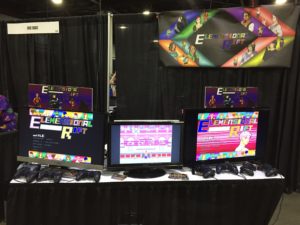 NR, utd. is now back from Momo Con 2019 and it was quite the showcasing. Between Dreamhack and Momo Con, Elemensional Rift had a lot to build up with and show off. Quite a few new abilities have been brought to the gameplay to provide that there is a lot going on under the surface. A listing of some of the biggest new features are:
Dynamic camera to allow for the camera to better track the action and zoom in on the battle
Penalty system for combat to be more involved and keep battles changing from match to match. This also gives the judge a more involved role in the combat.
A fighter bringing a new style to the genre. A glacier character to provide enduring defenses and survivability (even at the expense of damage output).
The first field effect helper has been added.
Along with other smaller, additional, expected additions such as new attacks, new helpers, new items, balancing adjustments, and more. Lots of surprises and excitement, even for the regulars who catch it every show. Some surprises even caught the regular helpers off guard. I know many want to come and check out some of the photos of people playing Elemensional Rift so let's see those photos.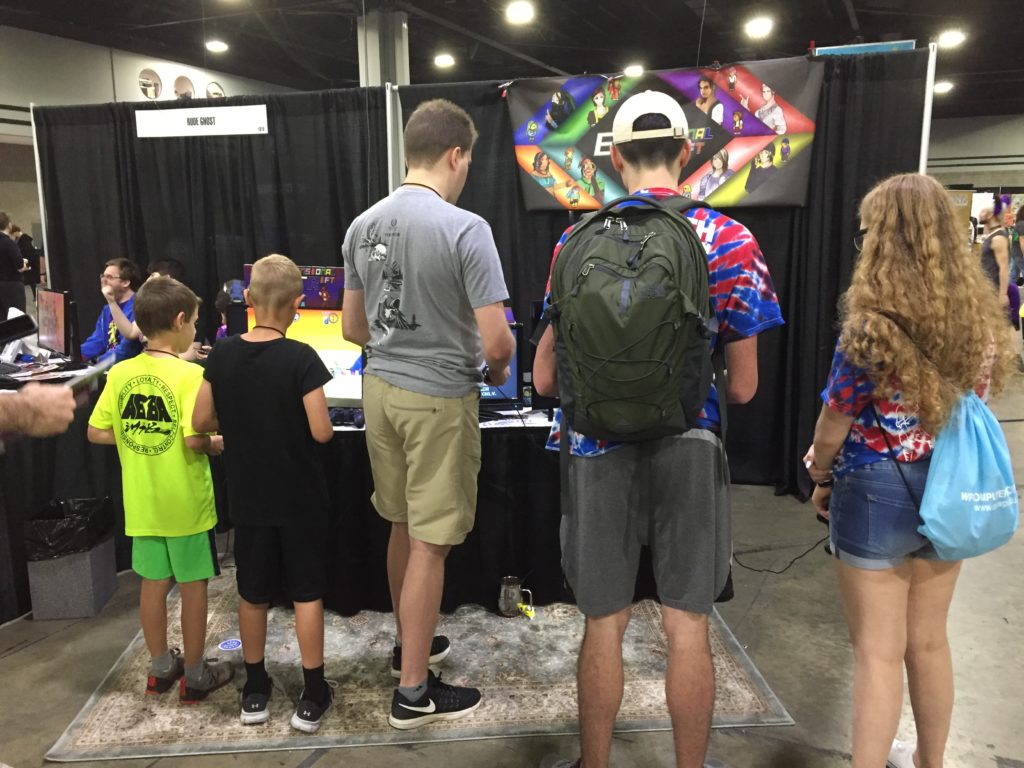 As for the Momo Con tournament, we had a few contenders show up to face our former champion, Ron Jones. The battles were long and fierce but in the end, Ron Jones emerged victoriously once again! Here are just a couple photos from the tournament.
And that wraps up Elemensional Rift at Momo Con 2019! Let's end it with a strong, high note and check out this cosplay of Crispy B!